Posted by Rianne Craig on Dec 6th 2018
The holidays are a time of giving. Many people love gift giving, but there are some of us who struggle to think of the perfect gifts for those we love. We've compiled a list of gifts for those people hardest to shop for in hopes we can help you out.
1) That person who wants the newest and best
VISTA VUE II FULL FACE MASK
The brand new Vista Vue II features a collapsible snorkel tube to make this fantastic product even more convenient. Lift and lock into place to start snorkeling, then fold it back up when you're ready to leave. Snorkeling has never been simpler with this full face mask, allowing you to breathe through your nose or your mouth just like you would outside of the water.
2) The person who is IMPOSSIBLE to shop for
For the indecisive person in your life! A gift certificate is the perfect way to make sure you are giving your friend exactly what they want. Determine the amount you would like to spend, and let them get what they need. Find this option at the bottom of any page under the "Company" heading, or click here.
3) The person who wants it all
KITCHEN SINK SETS
This set includes everything but the kitchen sink. Choose between a full face mask or a traditional mask and snorkel and customize the colors, rashguards, and sizes to match your loved one.
4) That person with glasses
PRESCRIPTION MASKS
Know someone who has always wanted to go snorkeling or diving, but never has because they can't see without their glasses? We've got your perfect gift: a prescription snorkeling / diving mask! We have lenses ranging from -10.0 to a +4.5 sitting on a shelf in our warehouse, waiting to be installed in to your mask. You also have your choice between the Maui mask or the Spirit 2. Use our handy online calculator to determine which lenses are needed, and get the perfect gift for the snorkeler in your life.
Need a stronger prescription? We can do that too! Take a look at our custom mask.
5) Yourself!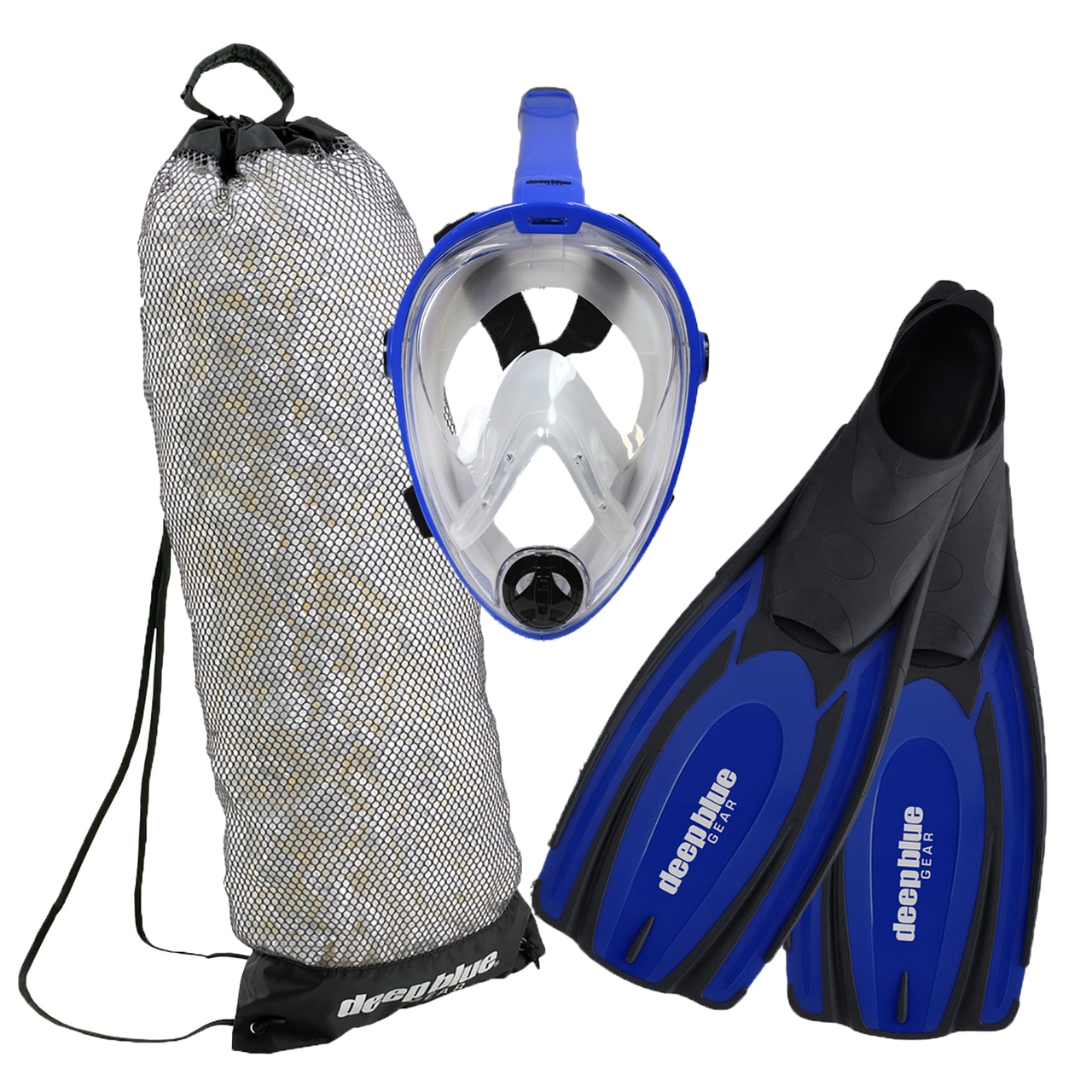 Don't forget to treat yourself! The Full Face Snorkel Set will prepare you for your next ocean adventure.
We hope you find this list helpful for your holiday shopping! Keep an eye out for promotions and sales. In the meantime, feel free to use the promo code PERFECTGIFT for 10% off your order through December 13th.